Mobile Websites - Web Design Company in Red Deer, Alberta!
Web Design is our Passion!!!
Specializing in customized mobile websites, professional website design, search engine optimization, web hosting, and corporate branding elements for your business or company.
We extend a warm and sincere THANK YOU to all the companies
who constantly support the growth of our Firm.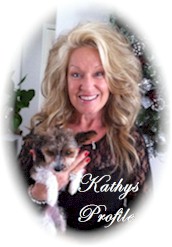 Internet Entrepreneurs Inc. is in their 25th year of successful business!! The quality and consistency of their work, along with their relentless commitment to business, makes this company one of the strongest leaders in Western Canada. The dedicated business relationships that Internet Entrepreneurs has with their client's have fueled the growth of the company since day one!!

Founder and owner, Kathy Dickson, is a dynamic leader and a quester at heart with the vision and drive to successfully guide her company, and yours, towards the future. She owns and manages an extremely well diversified company with integrity, diligence and efficiency.



Internet Entrepreneurs Inc. was established with this knowledge:
"The Internet is the Most Critical Tool in the Business World Today."


Kathy is a web visionary, that understands clearly the importance of conducting business on a global level.

"Honest, affordable, and reliable service is what you can expect from developing a business relationship with our firm!!" says Kathy.

Internet Entrepreneurs believes in giving back to the community that has helped build their business and is pleased to provide ongoing community support through volunteer work, donations, sponsorships and scholarships for the following:


Alix Playground Society
ALS Society
Angels Anonymous
Big Brothers and Sisters of
Red Deer & District
Boy Scouts of Canada
Calgary Flood Donations
Canadian Cancer Foundation
Canadian Diabetes Association
Canadian Heart Association
Canadian Paraplegic Association
Central Alberta Career Prep
Central Alberta Kings Volleyball
Central Alberta Refuge Effort
Central Alberta Womens Shelter
Child Find Alberta
Circle of Hope
City Motion
Clean Water for Kids
Coats for Kids - High River, Alberta
Coats for Kids - Red Deer, Alberta
Community & Immigration
Services Branch of
Catholic Social Services
Cosmos
Dance Traxx Studio
Diabetes Clothesline Program
Dominican Republic - Womens Project
Girl Guides of Canada
Golf a Kid to Cure, Kids Cancer
Habitat for Humanity (Red Deer)
Haiti Earthquake Disaster Fund
Humane Society Grand Bahamas
John Paul 11 Outreach School -
(Scholarship)
KSPS Public Broadcasting Systems
Lacombe Gymnastics Club
Marfan Syndrome
MS Society of Canada
Parkland Youth Homes
Red Deer Buccaneers
Red Deer Catholic Schools

Red Deer Centrefest
Red Deer Christmas Bureau
Red Deer Festival of Trees
Red Deer Food Bank
Red Deer Firefighters Childrens Charities
Red Deer Kinsmen
Red Deer Kiwanis Safety City
Red Deer Leads Executive Association
Red Deer Loaves and Fishes
Red Deer Minor Hockey
Red Deer Pee-Wee Hockey
Red Deer Public Schools
Red Deer Rebels
Red Deer Regional Hospital Foundation
Red Deer Rotary
Red Deer Search and Rescue
Red Deer SPCA
Red Deer Soccer Association
Red Deer Symphony Orchestra
Ronald McDonald House Calgary
Ronald McDonald House Edmonton
Ronald McDonald House Red Deer
Room to Read (Global Literacy Program)
Rotary Ride for Ronald
Salvation Army
Safe Communities Coalition of Central Alberta
Scott Tournament of Hearts -
(past Bronze sponsor)
S.T.A.R.S. Air Ambulance
Secret Santa
St. Martin de Porres School -
Fine Arts Focus Program
Sylvan Lake/Jasper Hockey School
Tim Horton's Kids Camp
Tools for Schools -
(backpacks & schools supplies)
United Way
Wine Diamonds -
(Gala in support of S.T.A.R.S.
& Canadian National Institute for the Blind)
World Vision

Kathy is a past member of the Red Deer Leads Executive Association where she served as one of the Executive Directors for six consecutive years. She is also a past member of the Red Deer Downtown Rotary Club, and the Red Deer Chamber of Commerce.


---
SEO's | Web Hosting | Portfolio | Our Firm | Services | Logos | Print Design | Gift Cards Contact Us | Privacy Policy | Disclaimer
Copyright © 1997 - 2022, Internet Entrepreneurs Inc. All Rights Reserved.